BREWSTER RIVER CAMPGROUND
CAMPING, NATURE, & POSITIVE VIBES.
CAMPGROUND

- Book now for 2023 season (May 4 -Nov 21)
NEW - THE LOFT

- OPEN YEAR ROUND!
BREWSTER RIVER CAMPGROUND
CAMPING, NATURE, & POSITIVE VIBES.

BREWSTER RIVER CAMPGROUND
It is impossible to capture on a computer screen the beauty and calm atmosphere of our campground's riverside setting tucked away in the mountains. The waterfall and swimming hole, the group campfire site in the open field, and peaceful flow of the river all have to be experienced in person.
Stretched along the scenic Brewster River, our campground offers a delightful place to relax and reconnect with nature. Enjoy the tranquil sight and sound of the river with its 20′ waterfall. Experience a truly dark night that will amaze you with the number of stars visible when there is no pollution from city lights. Evenings in mid-summer, the fireflies fill the meadow with twinkling lights. Many campers report the best nights sleep in years while staying here.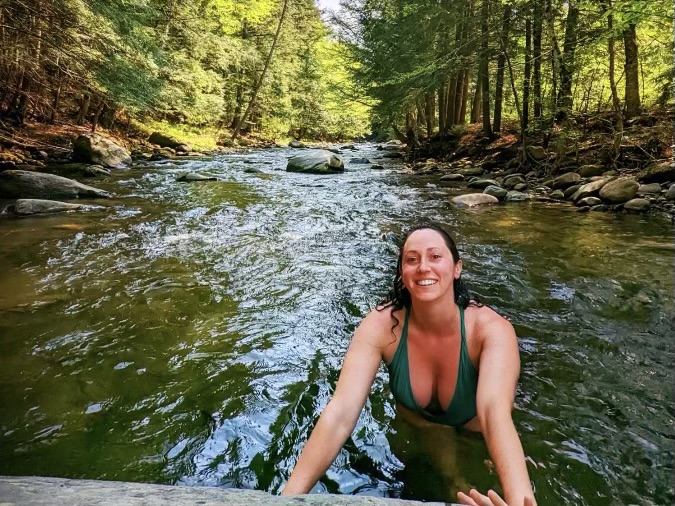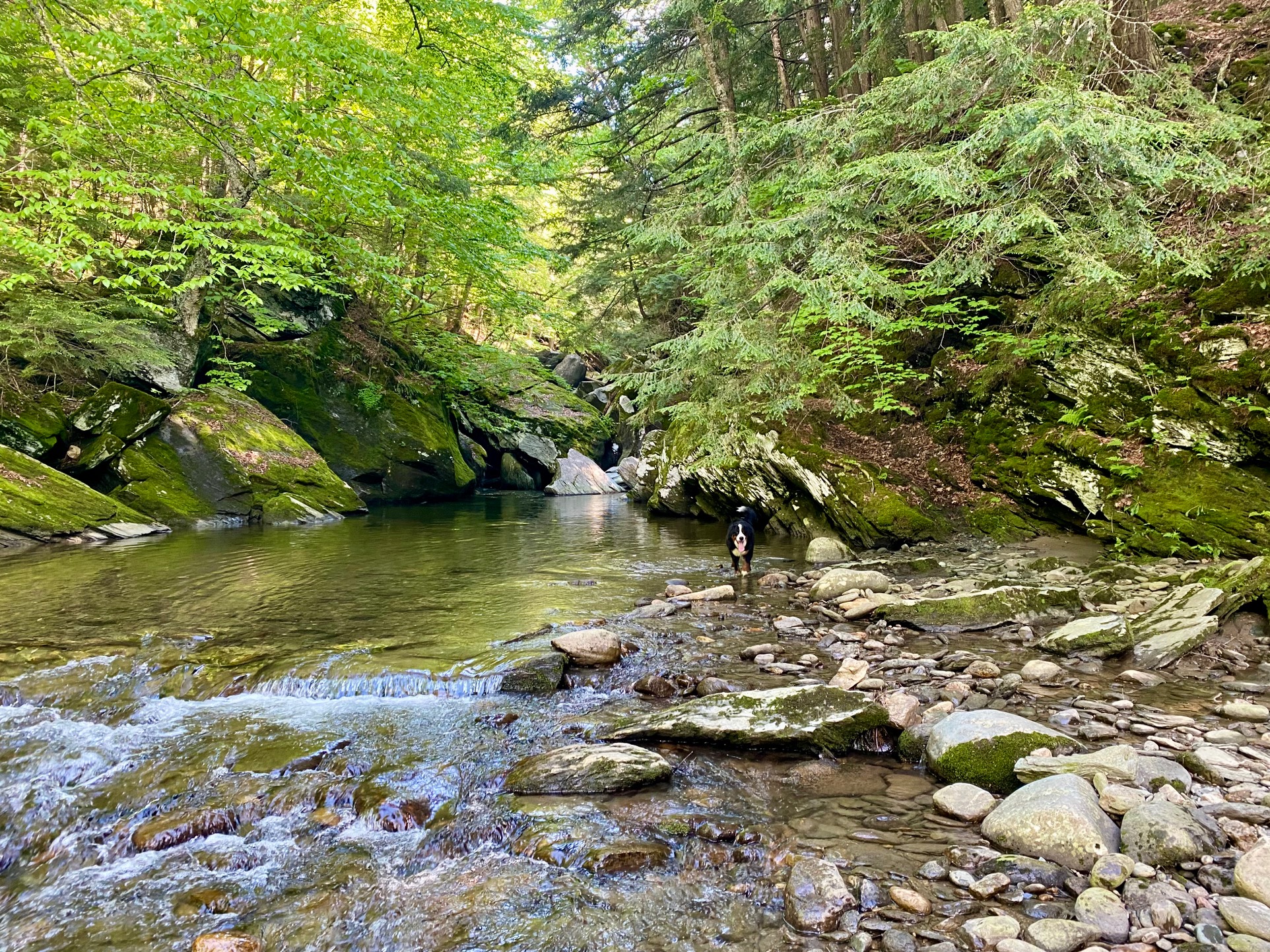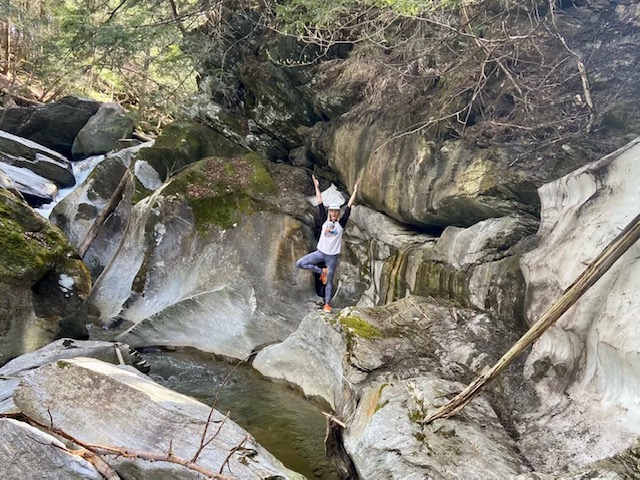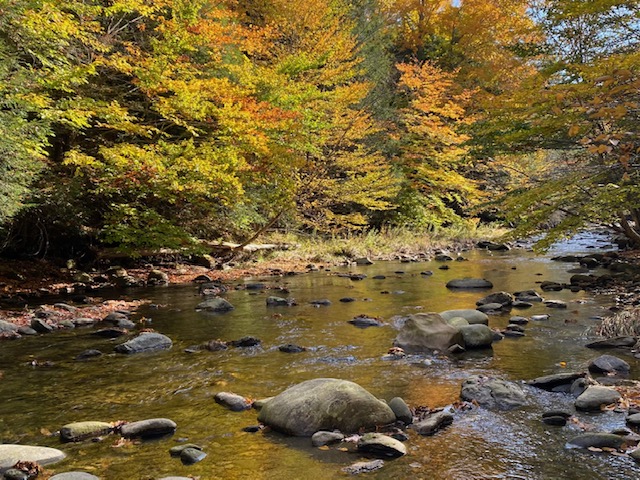 EXPERIENCE
We have 13 riverside tent sites, 4 lawn sites, 1 wooded site, plus 1 fully-equipped loft, and 1 rustic cabin and a lean-to. These can accommodate around 125 campers across our 20 acres. Each campsite includes private access to the river, a picnic table, a firepit and parking. On the property there's a lawn area with a central firepit ideal for hanging out, activities, jams, stargazing, and events. (Note: sometimes sites on the lawn are booked.) There's swimming/hiking in the river, a waterfall and cave to enjoy a soak in, trails, nearby kayaking/tubing, and a 2 minute drive to Smugglers Notch. Note: We'd like to preserve a wonderful nature experience for everyone so we do not allow big RV motorhomes, however we do allow smaller RVs, camper vans, popups, and trailers (we do NOT offer any RV hook ups).
Opportunities also abound in the area for outdoor pursuits. The Long Trail can be accessed at several places close to the campground, including hikes to the top of nearby Mt. Mansfield, the highest point in Vermont. Horseback riding, fishing, bicycling, and canoe/kayak outings on the Lamoille River are all available locally.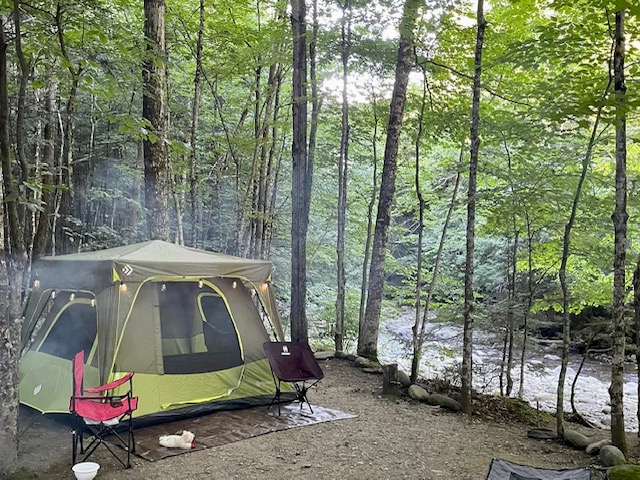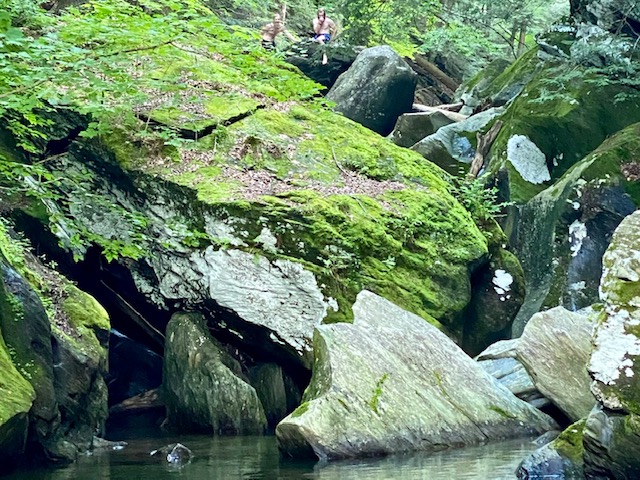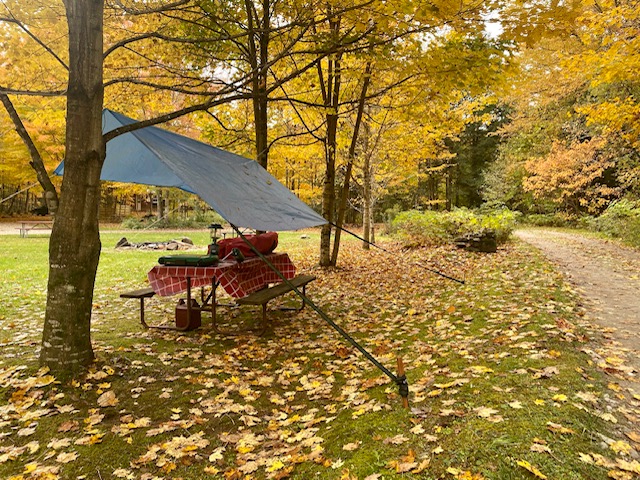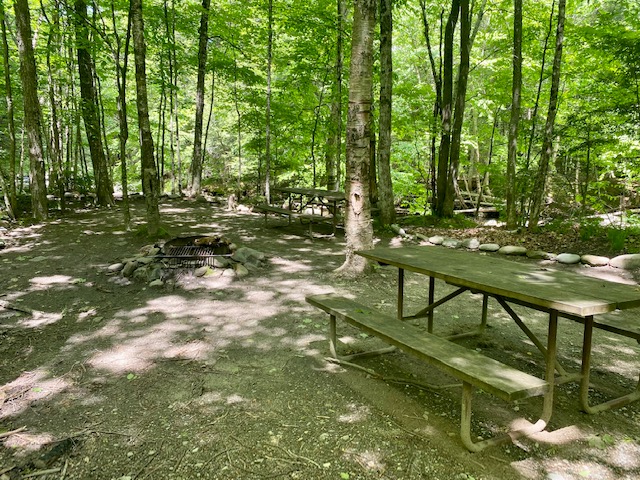 BATHROOMS
The bathrooms were just renovated in Summer 2022 so it's very clean and comfortable. It includes a bathroom for each Mens and Womens, beautiful hot showers, soaps, an outside sink for washing dishes and filling up your water, very fast wifi, and outlets for charging your electronics.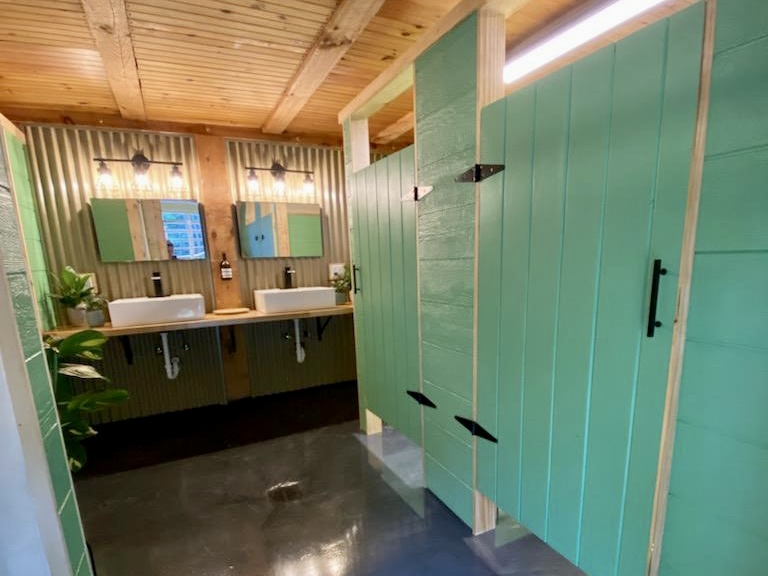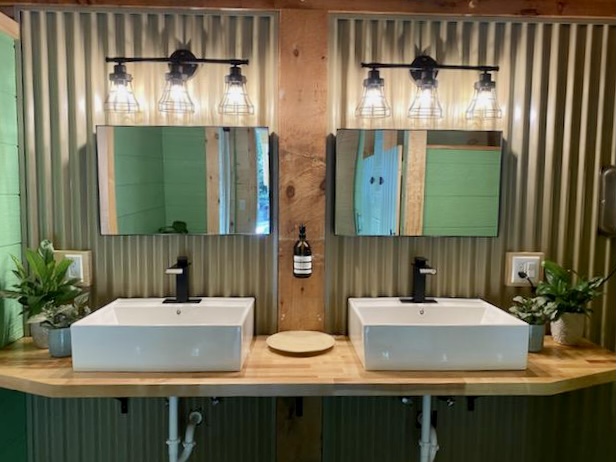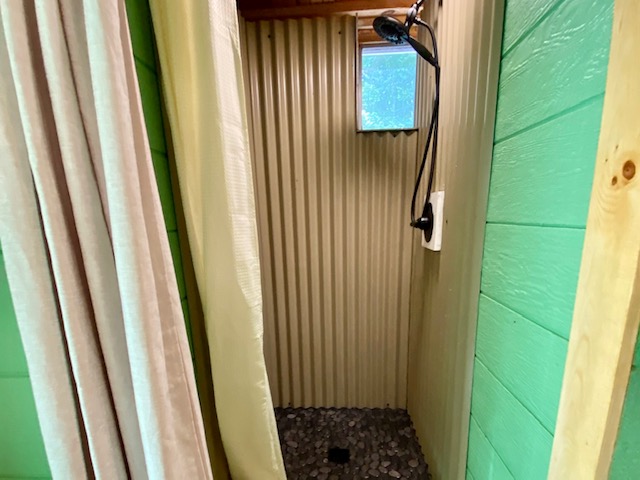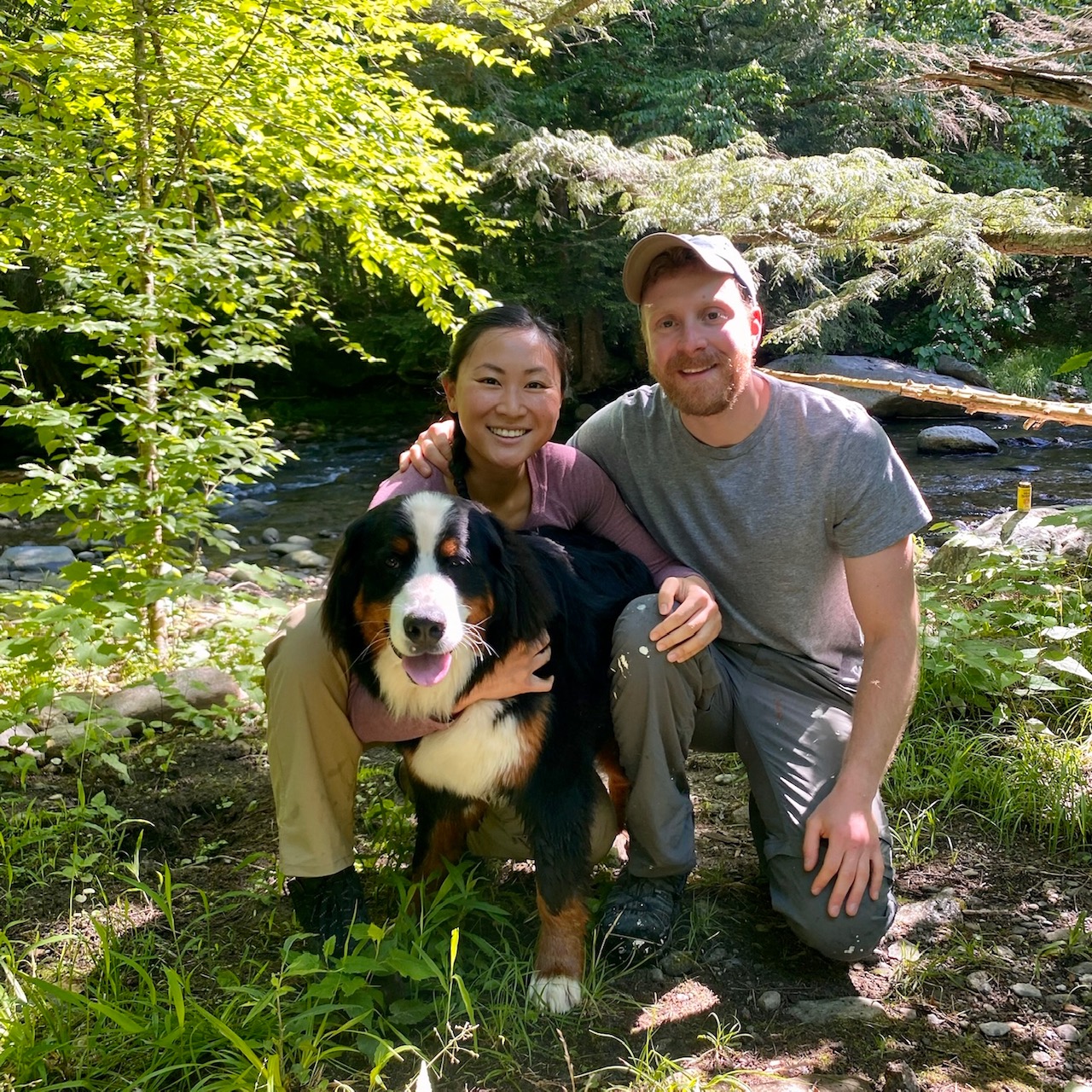 Fiona, Matt & Waffles
These three proudly call Vermont their home. It was Matt's dream to own and operate a campground. He set his sights on Brewster River Campground over three years ago after a night's stay during a bikepacking trip with Fiona. Over those years, Matt and the previous BRC owner and founder started a friendship over apple pie and some cold Long Trails. As of May 2022, that dream became a reality. Much of the charm that makes BRC unique remain but Matt and Fiona have been working hard at adding their own touch to it. You can see for yourselves now that we have finally re-opened! Waffles may be there to greet you with a massive smile and wagging tail.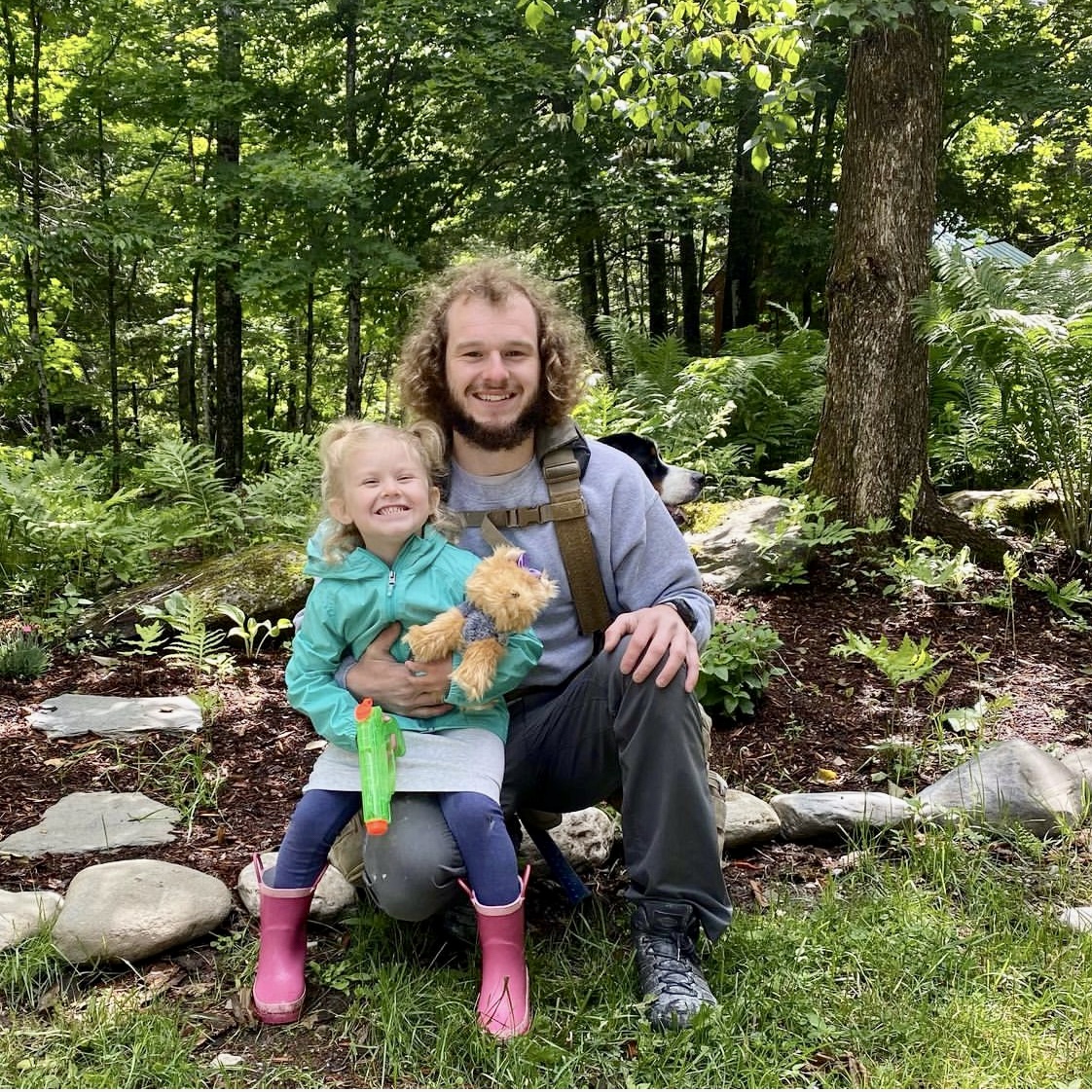 Ty Trombley
How to describe Ty? Construction entrepreneur. Trout connoisseur. Glam metal enthusiast and singer. Creative thinker. DIY master and real-life MacGyver. Loving father. With a passion for nature, outdoors, and building cool things that make people's lives better, Ty has a thirst to squeeze every drop out of every moment for a life full of meaning and enthusiasm!