BREWSTER RIVER CAMPGROUND
CAMPING, NATURE, & POSITIVE VIBES.
CAMPGROUND

- Book now for 2023 season (May-Nov)
NEW - THE LOFT

 - Book now for Winter & Summer
BREWSTER RIVER CAMPGROUND
CAMPING, NATURE, & POSITIVE VIBES.
The Campground
Stretched along the scenic Brewster River, our campground offers a delightful place to relax and reconnect with nature. Enjoy the tranquil sight and sound of the river with its 20′ waterfall. Experience a truly dark night that will amaze you with the number of stars visible when there is no pollution from city lights. Evenings in mid-summer, the fireflies fill the meadow with twinkling lights. Many campers report the best nights sleep in years while staying here.
Opportunities also abound in the area for outdoor pursuits. The Long Trail can be accessed at several places close to the campground, including hikes to the top of nearby Mt. Mansfield, the highest point in Vermont. Horseback riding, fishing, bicycling, and canoe/kayak outings on the Lamoille River are all available locally.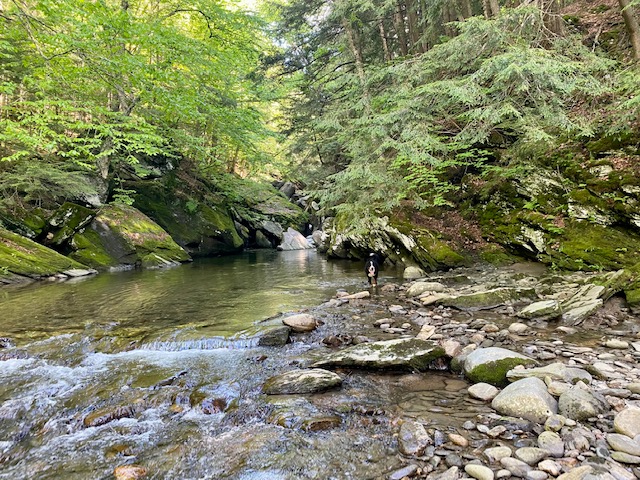 Path to the waterfall & swimming hole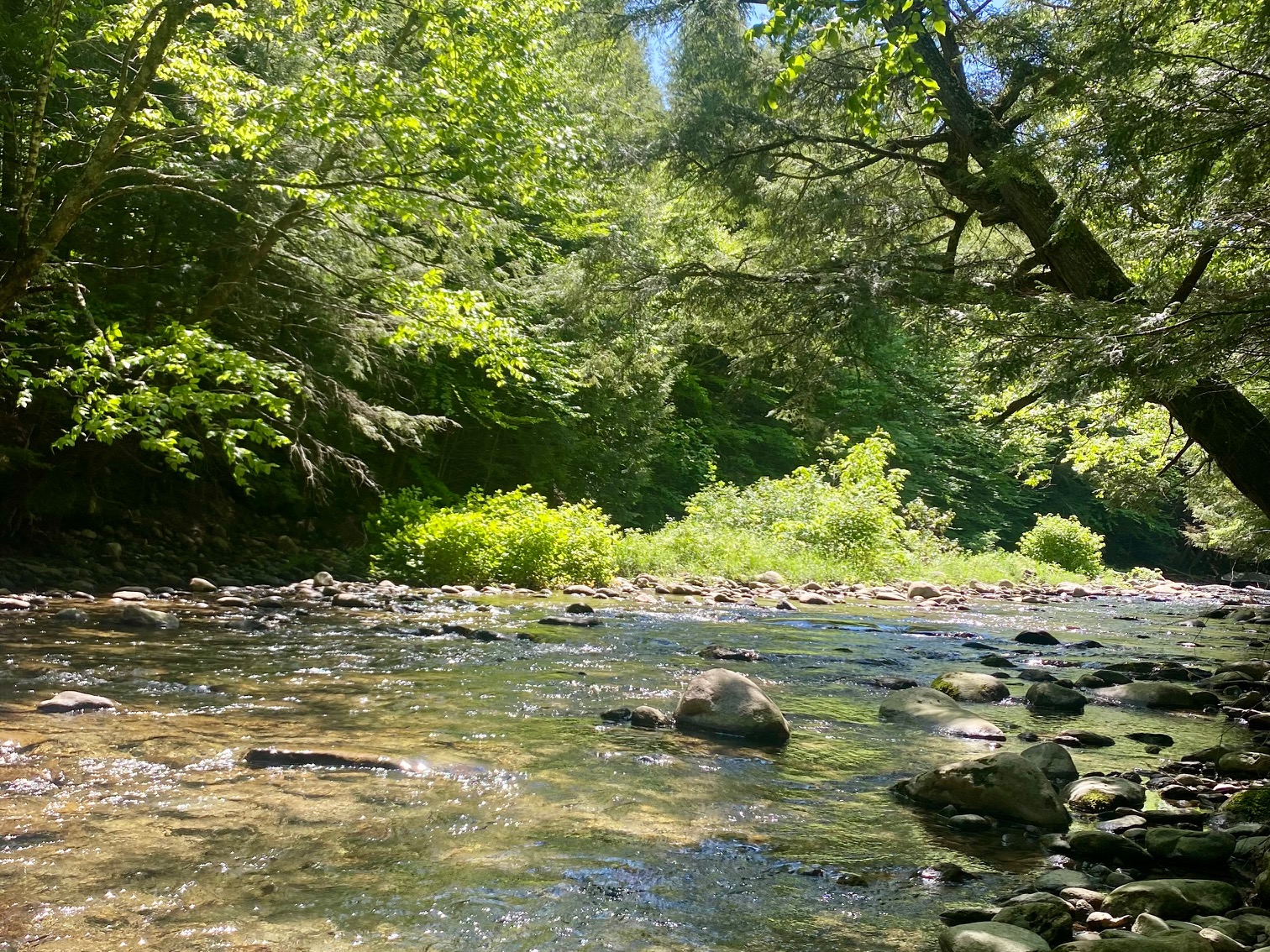 Relax, read, or fish by the river
Accommodations
We have 10+ tent sites tucked away in the trees on the river, 1 rustic cabin with upstairs loft, and 1 lean-to also both on the river.
The large central field is ideal for activities, acoustic jams, group camping, or events.
Each campsite includes a picnic table, a firepit and parking for 2-5 vehicles depending on the site.
Bath house includes Mens and Womens bathroom with free hot showers. There are outlets here for charging your electronics.
Wifi is provided near bathhouse but may not reach every tent site. Phone service is decent throughout campground.
Firewood can be purchased on site.